Explore our
UK impact
Discover some of the ways that research by Cambridge and its partners benefits the UK – locally, regionally and nationally.
Or if you'd like to explore impact around the world, visit our global map.
Use the plus (+) or minus (-) keys to zoom and arrow keys or drag to move the map. Hover over dots to see the number of examples featured for each place, and click to view. Use the drop-down menus above to filter dots on the map, or to filter summaries below the map, by impact type.
Discover more about our economic impact
A 2023 report found that the University contributes nearly £30 billion to the UK economy annually and supports more than 86,000 jobs across the UK, including 52,000 in the East of England.
For every £1 the University spends, it creates £11.70 of economic impact, and for every £1 million of publicly-funded research income it receives, it generates £12.65 million in economic impact across the UK.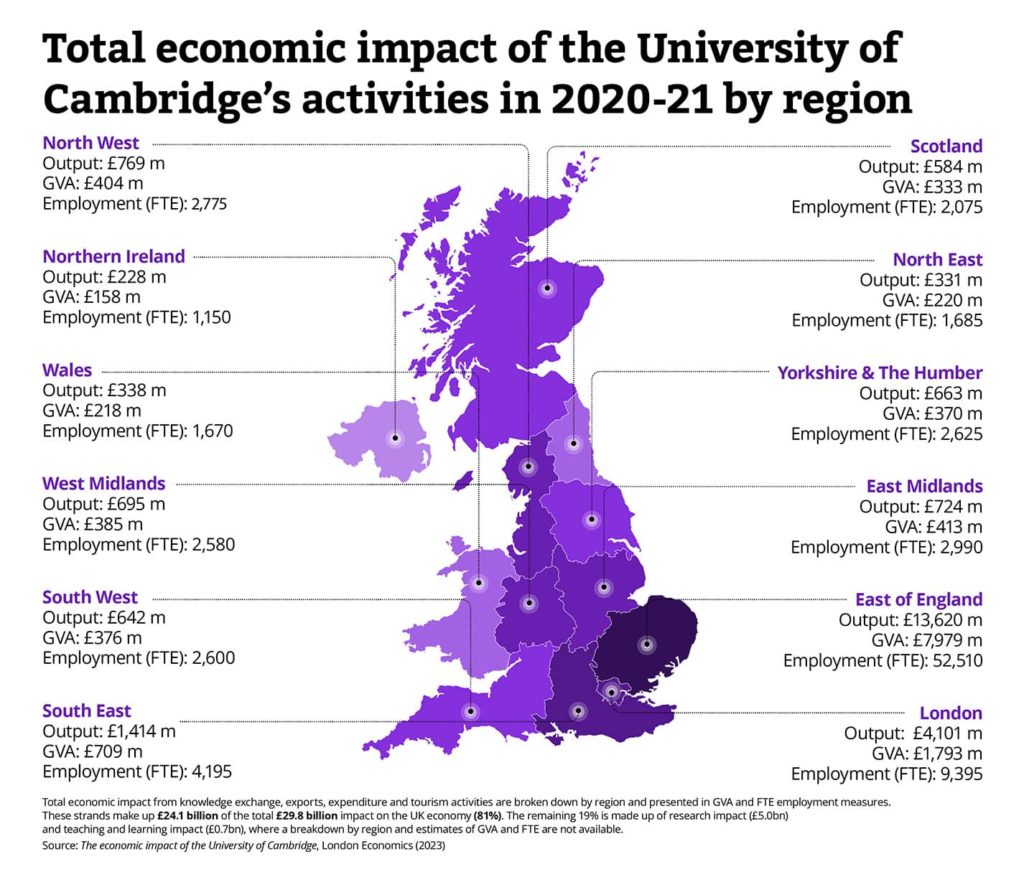 Cambridge in your inbox
Keep up to date with the University's latest news, features, podcasts and videos with our email newsletter, the Cambridge Digest.
Confirm you're happy to receive our emails, enter your email address and then select 'Subscribe'.
The University of Cambridge will use your email address to send you our Cambridge Digest newsletter up to three times weekly. We are committed to protecting your personal information and being transparent about what information we hold. Please read our email privacy notice for details.